STEP BROTHERS
Boy Brains
Will Ferrell and John C. Reilly Almost Grow Up
By Cole Smithey
Goofy, bawdy, and full of slapstick physicality "Step Brothers" takes advantage of the natural comic chemistry between Will Ferrell and John C. Reilly to generate a coming of age comedy that's funnier than any of Will Ferrell's recent outings. Dale (Reilly) and Brennan (Ferrell) are 40-year-old boy-men still living at home with their respectively divorced parents Nancy (Mary Steenburgen) and Robert (Richard Jenkins).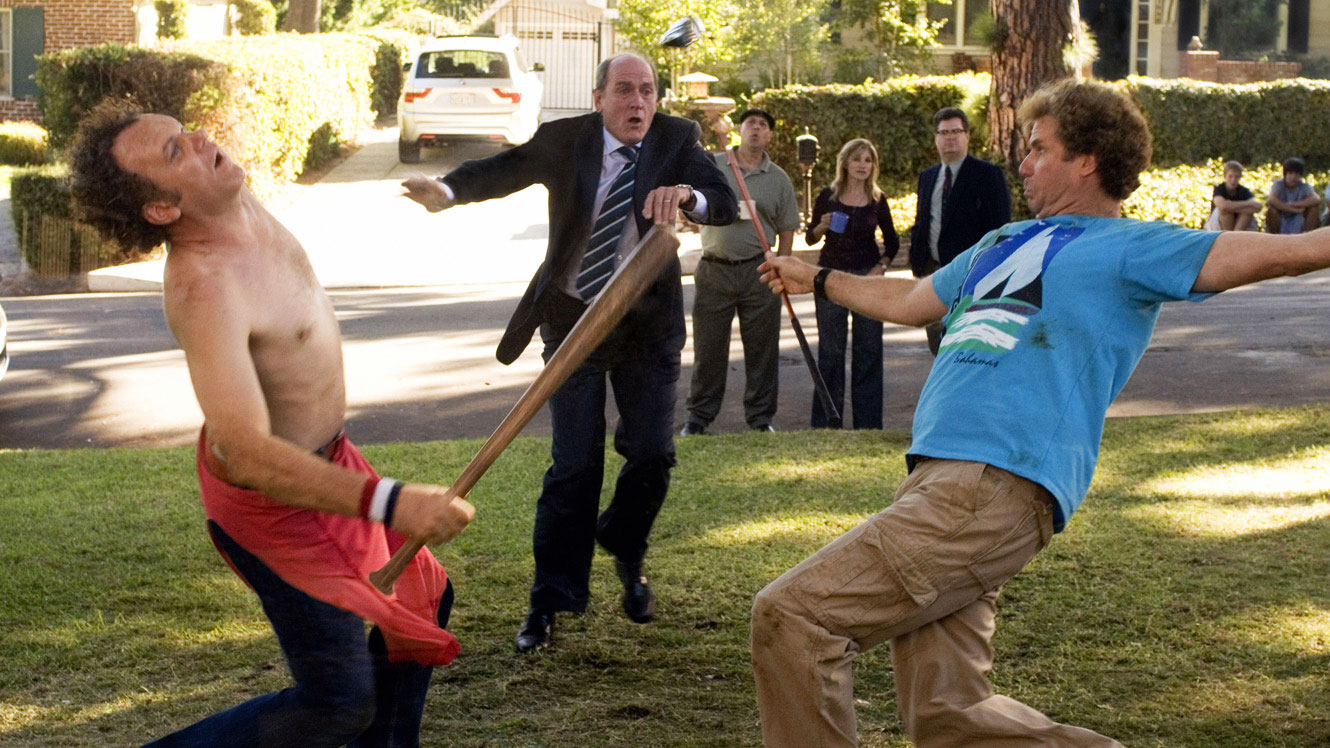 A love-at-first-sight meeting between Nancy and Robert justifies a quick wedding that brings the four together as a family under the same roof. Dale and Brennan go through a boyish bonding ritual that necessarily includes bouts of synchronized sleepwalking, filthy insults, showing off their childish prized possessions, and a knock-down-drag-out fistfight. But when Nancy and Robert announce their plans to sell the house and retire to sail around the world, Dale and Brennan are forced to grow up overnight.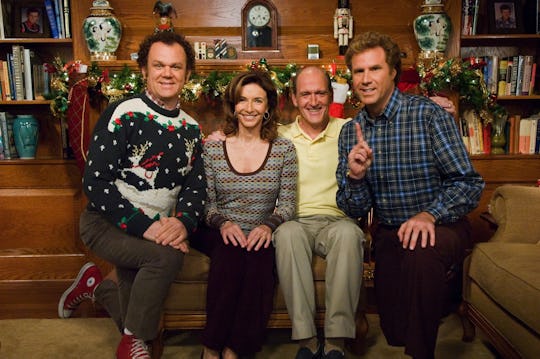 Director Adam McKay ("Anchorman: The Legend of Ron Burgundy" and "Talladega Nights: The Ballad of Ricky Bobby") co-wrote the script for "Step Brothers" with Will Ferrell, and both men share executive producing credits along with Judd Apatow whose name has come to represent a specific brand of American comic sensibility. If there's a monopoly on reliable Hollywood comic features, it's certain to include the Judd Apatow stamp.
"Step Brothers" fits easily into Apatow's genre of risqué comedies that pick up where the once promising Farrelly brothers' flagging career left off. When Brennan runs to rub his testicles on Dale's drum set, it generates the same howls of laughter that "There's Something About Mary" induced in young audiences unprepared for its similar visual gag of naughty bits. Like Apatow's "40 Year Old Virgin," "Step Brothers" carries a theme of middle-aged development that belies its characters' immature charisma.
Brennan and Dale have never worked a day in their life, and you can't help but marvel at the image of two 40-year-old guys living a spastic lifestyle predicated on which toy to play with next. These are guys whose wardrobe consists entirely of tee shirts silk-screened with things like galloping horses or a giant Star Wars Yoda. Brennan's younger brother Derek (hilariously played by Adam Scott – "Art School Confidential") is the smarmy antagonist that the boys rally against when he worms his way into a stomach-churning friendship with their patriarch Robert during a family dinner.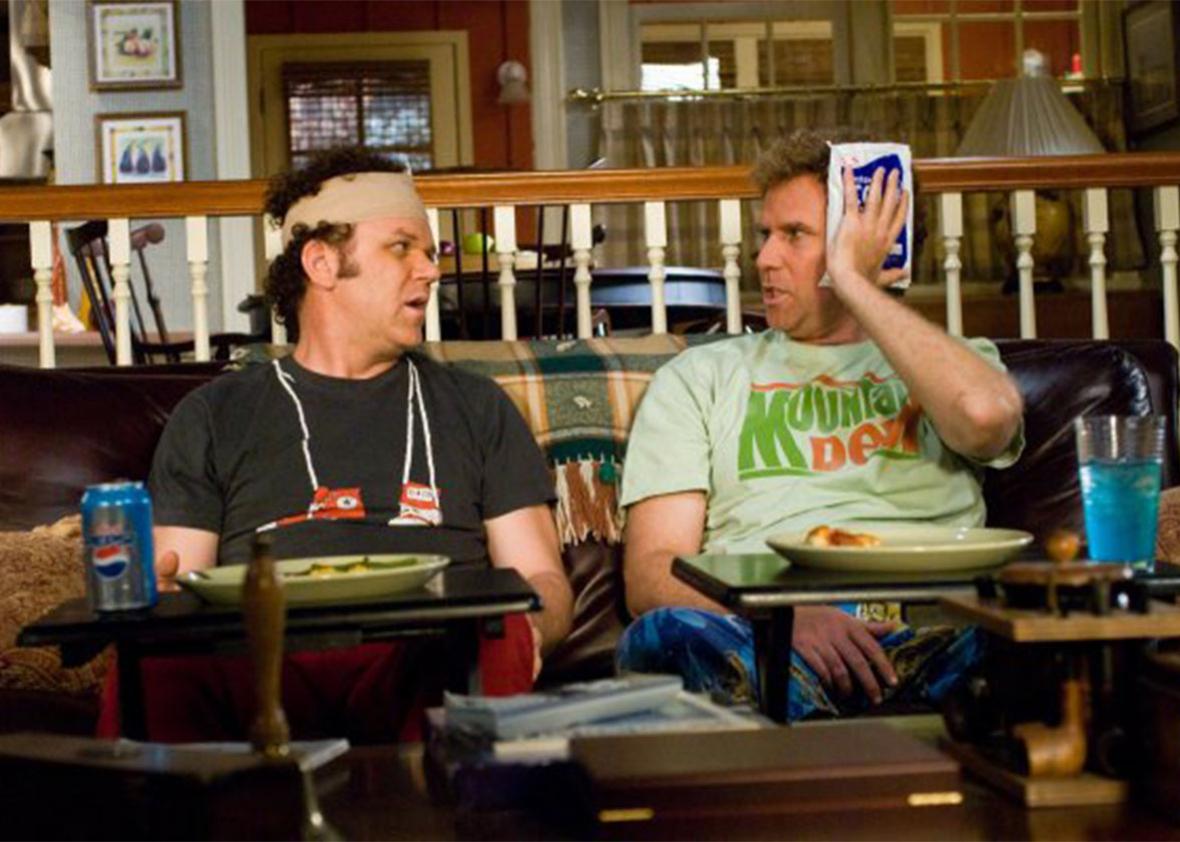 Derek is the kind of SUV-driving tool who spends $1200 a week on singing lessons for his family to sing pop songs in four part harmony when he isn't bragging to anyone who'll listen about the $550,00 he earns every year. Dale reaps lusty rewards from Derek's alienated wife Alice (Kathryn Hahn) who sees in him a wellspring of sexual liberation. Their brief romantic encounters make for some of the movie's more over-the-top moments, thanks to Reilly's awkward reception of Alice's not so subtle advances.
John C. Reilly's extensive work in dramatic roles during his career informs his sense of comic timing and tonal range that compresses Will Ferrell' matter-of-fact-humor into a steady stream of bent logic. There's an undertow of infectious interplay in every scene for audiences willing to go along with the idea of two middle-aged guys waking up to the adult demands around them. You don't have to think like a 12-year-old boy to appreciate "Step Brothers," but it helps.
Rated R. 119 mins. 
Groupthink doesn't live here, critical thought does.
This website is dedicated to Agnès Varda and to Luis Buñuel.
Get cool rewards when you click on the button to pledge your support through Patreon. Thanks a lot pal!