Peter Laughner: Blank Generation
Posted by Cole Smithey on August 19, 2014 | Permalink

Save to del.icio.us
|
Digg This
COLE SMITHEY'S MOVIE WEEK #334
"GET ON UP"
CLASSIC CINEMA "CLEO FROM 5 TO 7"
Posted by Cole Smithey on August 18, 2014 | Permalink
Save to del.icio.us | Digg This
FSLS: MARGUERITE DURAS OCTOBER 15-22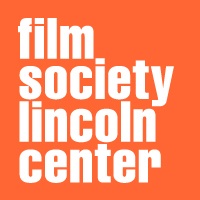 THE FILM SOCIETY OF LINCOLN CENTER TO PRESENT
BY MARGUERITE DURAS, OCTOBER 15-22
A WEEKLONG RETROSPECTIVE OF THE NOVELIST'S FILM WORKS
TIMED TO HER CENTENNIAL AND THE RE-RELEASE OF
ALAIN RESNAIS'S HIROSHIMA MON AMOUR

NEW YORK, NY (August 18, 2014) – The Film Society of Lincoln Center announced today By Marguerite Duras, October 15-22, a weeklong retrospective of the film work by the novelist, essayist, and playwright on the occasion of her centennial, and the re-release of Hiroshima Mon Amour at the Film Society on October 17. Duras directed 19 features and short films, many adapted from her own work, all exceedingly difficult to see in the U.S., until now. The lineup includes a selection of her formally daring films, movies adapted from her writing, short films, and more, all on 35mm.

Best known as a leading literary figure in postwar France with award-winning books, Duras's early novels were considered more conventional in form until Moderato Cantabile (1958), which was more experimental and placed the focus on what was not said. At 45, Duras penned the screenplay for Alain Resnais's Hiroshima Mon Amour(1959), whose nonlinear plot and elliptical editing would greatly impact the burgeoning French New Wave (a movement whose literary analogue, the Nouveau Roman, Duras was tangentially linked to). Its radical use of voiceover anticipated the disjunction of sound and image that would become her calling card.

By Marguerite Duras includes her solo directorial debut, Détruire dit-elle / Destroy, She Said adapted from her own play, and Les Enfants, winner of three prizes at the Berlin International Film Festival, which was Duras's final film as a director. Other highlights include Le Camion / The Truck, which was nominated for the Palme d'Or at Cannes;Moderato Cantabile, for which Jeanne Moreau won Best Actress at Cannes, and Jean-Luc Godard's Sauve qui peut (la vie) / Every Man for Himself, which he introduced as "my second first film," and is characteristically cerebral and peppered with literary allusions, including an unforgettable anti-cameo by Duras.

Special thanks to the Institut Francais for the loan of their prints, and the Cultural Services of the French Embassy for their support.

Tickets will go on sale Thursday, October 2. Single screening tickets are $13; $9 for students and seniors (62+); and $8 for Film Society members. See more and pay less with a discount package starting at $30; $24 for students and seniors (62+); and $21 for Film Society members. Note: The discount package prices apply with the purchase of tickets to three films or more. Visit www.filmlinc.com for more information.
Films, Descriptions & Schedule
Agatha et les lectures illimitées
Marguerite Duras, France, 1981, 35mm, 85m
French with English subtitles
Hiroshima Mon Amour at the shore. A brother and sister (Yann Andréa and Bulle Ogier) meet at a seaside hotel to confront the nature of their relationship and try to achieve closure with the past. Their love for each other and its manifestations emerge in voiceover, with Duras herself articulating the sister's thoughts. Eschewing traditional approaches to storytelling, Duras keeps the siblings off-screen or obscured for much of the film and never allows them to share the frame. Her camera prowls the deserted hotel lobby and sometimes catches itself in the mirror, analogizing the film's reflective themes.
October 21, 8:30pm

Le Camion / The Truck
Marguerite Duras, France, 1977, 35mm, 80m
French with English subtitles
Initially conceived as the story of an older woman hitching a ride with a trucker, bemoaning the demise of the revolution and the impoverished state of society ("the world has gone to rack and ruin"), Le Camion ("The Truck") is the film that ensued when Duras couldn't find a suitable actress for the lead. Instead, she and Gérard Depardieu sit at a table and read from the script, discussing the film that might have been, with periodic cutaways to a truck driving along the highway at night. Celebrated by figures as disparate as Pauline Kael and John Waters, Le Camion was nominated for the Palme d'Or at Cannes and hailed by Jonathan Rosenbaum as "one of Marguerite Duras's most radically minimalist features . . . [also] one of her best, as well as one of her most accessible."
October 16, 8:30pm
October 22, 2:30pm

Détruire dit-elle / Destroy, She Said
Marguerite Duras, France, 1969, 35mm, 98m
French with English subtitles
Adapted from her own play, Duras's solo directorial debut concerns an isolated hotel surrounded by dense forest, with only four guests in evidence: a professor of "future history" and his young bride (Henri Garcin and Nicole Hiss), a troubled woman (Catherine Sellers) recovering from a miscarriage, and a German would-be writer (Michael Lonsdale) with designs on the professor's wife. Despite the roundelay of attraction, Smiles of a Summer Night this is not; its claustrophobia (the women fear the forest) and convergence of identities (Hiss and Sellers share one of the director's trademark mirror scenes) place it much closer to Persona. In Film as a Subversive Art, Amos Vogel praises its "highly stylized, non-logical dialogue [which] creates enigmatic fear."
October 15, 9:00pm

Les Enfants
Marguerite Duras, France, 1985, 35mm, 94m
French with English subtitles
Seven-year-old Ernesto (played by adult Axel Bogousslavsky) leaves school because he doesn't wish to learn, believing knowledge serves no purpose in a bankrupt world. His parents (Daniel Gélin and Tatiana Moukhine) try to make sense of their son's cynical and inscrutable convictions. Winner of three prizes at the Berlin International Film Festival, Duras's final film as director may have taken inspiration from her own unhappy years in a Saigon boarding school. Her penchant for uninhabited spaces is evident in her shots of the schoolyard—the empty playground pairs with Bogousslavsky's casting to make a comment on vanishing childhood and untimely disillusionment.
October 17, 4:30pm
October 22, 4:30pm

India Song
Marguerite Duras, France, 1975, 35mm, 120m
French with English subtitles
Duras's favorite collaborator Delphine Seyrig ("the greatest actress in France and possibly in the entire world") is hypnotic as Anne-Marie, the wife of a disgraced French diplomat (Michael Lonsdale), suffering from "leprosy of the soul" or what might be more chicly termed ennui. Through a mélange of off-screen gossip (again nearly all sound is nonsynchronous), we learn of Anne-Marie's scandalous conduct in 1930s India and her eventual fate, engendered by boredom, colonial guilt, and a string of meaningless affairs. Duras renders her study of mental torment in elaborate style (Dave Kehr calls her "the Busby Berkeley of structuralism"), and Bruno Nuytten's cinematography captures the glittering emptiness of life in a gilded cage—the feeling that privilege can be its own form of illness.
October 15, 6:30pm
October 17, 2:00pm

Mademoiselle
Tony Richardson, France/UK, 1966, 35mm, 103m
French, Italian, and Latin with English subtitles
Duras adapted Jean Genet's story of a repressed schoolteacher in rural France (an unflinching turn by Jeanne Moreau) who causes mayhem in her village and allows prejudiced locals to blame an Italian woodcutter (Ettore Manni), with horrific results. Director Tony Richardson renders a one-of-a-kind hybrid of arthouse drama and psychosexual thriller, which even its detractors found too audacious to ignore (Roger Ebert declared Moreau "flawless"). Fraught with Freudian symbols (snakes, felled pine trees) and a scathing vision of corrupt and unknowable humanity, Mademoiselle was nominated for the Palme d'Or and earned a BAFTA for Jocelyn Rickards' costumes.
October 16, 4:30pm
October 18, 9:15pm

Moderato Cantabile
Peter Brook, France/Italy, 1960, 35mm, 91m
French with English subtitles
"Moderate and songlike"—a musical tempo, but also an apt descriptor of this moody, deliberate drama co-scripted by Duras from her novel. Jeanne Moreau won Best Actress at Cannes for her haunting portrayal of a wife and mother whose husband is the chief employer of their steel town near Bordeaux. Her life consists of little more than shuttling their son to piano lessons, until one day, mid-sonata, she hears a scream. Before long she's conducting a murder investigation with one of her husband's workers (Jean-Paul Belmondo), unleashing her own morbid impulses and perhaps a private death wish. Theater giant Peter Brook's restrained direction casts rare moments of intensity in relief, and Armand Thirard's crisp cinematography conveys the desolation of life in a windswept town where "summer never comes."
October 16, 6:30pm
October 21, 5:00pm

Nathalie Granger
Marguerite Duras, France, 1972, 35mm, 83m
French with English subtitles
The woman's picture gets the Duras treatment in this spare account of two female cohabitants and their assorted vexations. One (Lucia Bosé) has a daughter in primary school (Valerie Mascolo in the title role) whose teacher reports violent outbursts despite her passive demeanor at home. The other (Jeanne Moreau) greets news of a killer on the loose with the same indifference she directs at burning trash. Gérard Depardieu shows up as a door-to-door salesman who may in fact be peddling himself. Customarily placid but for surprising dashes of absurdism ("There is no telephone here, madame," Moreau says into the receiver), Nathalie Granger is domestic melodrama as only Duras could pervert it.
October 15, 4:30pm
October 18, 7:00pm

Le Navire Night
Marguerite Duras, France, 1979, 35mm, 95m
French with English subtitles
Ever the iconoclast, Duras proffers two lovers who never meet face to face. Dominique Sanda plays a woman with tragic reasons for keeping her paramour (Mathieu Carrière) at a distance, confining their affair to phone calls initiated by her—a Durasian construct, language detached from images. The director invites us to share their frustrations by limiting our contact with the stars, sequestering them in dark rooms and cutting to empty streets as their words take on lives of their own. Featuring the voices of Duras and protégé Benoît Jacquot.
October 17, 7:00pm

Sauve qui peut (la vie) / Every Man for Himself
Jean-Luc Godard, France/Austria/West Germany/Switzerland, 1980, 35mm, 87m
French with English subtitles
Concluding a decade of experimentation, Godard returns to character-based storytelling with this portrait of restless, intertwining lives, survival in a capitalist state, and the myriad forms self-debasement can take. TV director Jacques Dutronc (playing a character named Paul Godard) has left his wife for a co-worker (Nathalie Baye), who—disenchanted with television and Paul—plans a move to the country. Meanwhile, a country girl (Isabelle Huppert) works nonchalantly as a prostitute in the city. Introduced by Godard as "my second first film,"Sauve qui peut (la vie) is characteristically cerebral and peppered with literary allusions, including an unforgettable anti-cameo by Duras. "Breathtakingly beautiful and often very funny … I trust it will outlive us all."—Vincent Canby, The New York Times
October 17, 9:15pm

Duras Shorts Program:
Cesarée
Marguerite Duras, France, 1978, 35mm, 11m
French with English subtitles
Duras's heartrending narration elegizes Queen Berenice, banished from Rome by Emperor Titus in the First Century. (In typical Duras fashion, the two are referred to only as "Elle" and "Lui.") Footage consists of discarded shots from Le Navire Night, with the Seine and Tuileries Gardens "playing" the title locale, the speculative site of Berenice's exile.

L'Homme atlantique
Marguerite Duras, France, 1981, 35mm, 42m
French with English subtitles
In this avant-garde short, Duras uses outtakes from Agatha et les lectures illimitées, removing Agatha and leaving only the voice and likeness of her brother (Yann Andréa). Duras scholar Leslie Hill contends that for the first time in her work, "the gap between image and sound is now aligned with the fissure of sexual difference itself."

Nuit noire, Calcutta
Marin Karmitz, France, 1964, 35mm, 24m
French with English subtitles
Duras scripted this sketch of Jean (Maurice Garrel), a writer struggling to complete a Calcutta-based novel while battling alcoholism and creative impotence. Most of the text is spoken off-screen, evoking dislocation that's echoed visually in the world beyond Jean's window—could the woman outside be the character he's unable to capture in words?
October 21, 7:00pm


FILM SOCIETY OF LINCOLN CENTER
Founded in 1969 to celebrate American and international cinema, the Film Society of Lincoln Center works to recognize established and emerging filmmakers, support important new work, and to enhance the awareness, accessibility, and understanding of the moving image. The Film Society produces the renowned New York Film Festival, a curated selection of the year's most significant new film work, and presents or collaborates on other annual New York City festivals including Dance on Camera, Film Comment Selects, Human Rights Watch Film Festival, Latinbeat, New Directors/New Films, NewFest, New York African Film Festival, New York Asian Film Festival, New York Jewish Film Festival, Open Roads: New Italian Cinema and Rendez-Vous with French Cinema. In addition to publishing the award-winning Film Comment magazine, the Film Society recognizes an artist's unique achievement in film with the prestigious Chaplin Award. The Film Society's state-of-the-art Walter Reade Theater and the Elinor Bunin Munroe Film Center, located at Lincoln Center, provide a home for year-round programs and the New York City film community.

The Film Society receives generous, year-round support from Royal Bank of Canada, Jaeger-LeCoultre, American Airlines, The New York Times, Stella Artois, The Kobal Collection, Trump International Hotel and Tower, the National Endowment for the Arts, and the New York State Council on the Arts. For more information, visit www.filmlinc.com and follow @filmlinc on Twitter.
Posted by Cole Smithey on August 18, 2014 in Culture, Film | Permalink

Save to del.icio.us
|
Digg This
Elvis Costello "A Drunken Man's Praise Of Sobriety"
Posted by Cole Smithey on August 18, 2014 in Music | Permalink
Save to del.icio.us | Digg This
X Ray Spex - Oh Bondage Up Yours — 1978
Posted by Cole Smithey on August 18, 2014 in Culture, Film, Music | Permalink

Save to del.icio.us
|
Digg This
TED RALL BY TED RALL
SYNDICATED COLUMN: We Would Never Have Had a National Conversation on Racial Profiling if People Hadn't Rioted in Ferguson
Ferguson, Missouri offers a lesson for those of us who are trying to make life more fair: if you want the powers that be to pay attention, violent protest is more effective than nonviolence.
At this writing, race riots following the shooting of an unarmed young black man by a white cop in a suburb of St. Louis are dominating newspaper headlines and network newscoverage. Federal and state officials have taken the rare step of chastising local police authorities, with the second-guessing going so far as to include a do-over of the autopsy of the 18-year-old victim, Michael Brown.
Violent demonstrators have the attention of the attorney general and the president of the United States, the latter of whom broke away from his vacation to call for both "respect for public order and the right to peaceful public protests." (After his administration's coordination of the brutal crackdown against the peaceful Occupy Wall Street movement, and his decision to shunt marchers at the 2008 and 2012 Democratic National Conventions into distant, hidden, caged "free speech zones," Obama's defense of the right to protest is a startling 180° turn.)
After years of ignoring the problem, we are finally beginning a national conversation about police racial profiling of African-Americans, especially young men. "Driving while black," "stop and frisk" and the militarization of local law enforcement that always seems to fall heaviest against black communities (c.f., New Orleans during Katrina) have gone on for decades — but no one besides blacks seemed to care.
Thanks to Ferguson's rioters, mainstream (white, wealthy) America is questioning those oppressive tactics.
This is a political breakthrough. And it's only happening because people are throwing Molotov cocktails and rocks, and breaking windows and looting, and coming out night after night to confront the police even though — arguably because — the police are shooting tear gas and rubber bullets at them.
Michael Brown's death fits a standard narrative: White Policeman Shoots Unarmed Black Youth. Happens all the time. White cops who kill unarmed black people are rarely charged with a crime; those who get charged are rarely convicted.
As far as I can tell, no white policeman in the United States has ever received a lengthy prison term for killing an unarmed African-American civilian.
Police shootings provoke anger among the black community — and there it remains. This is because black political and religious leaders usually persuade citizens to limit their tactics to peaceful protest.
Peaceful marches don't scare the ruling classes. Which is why they don't lead to meaningful change.
Nonviolent protest was the reaction last month when a NYPD officer killed 43-year-old Eric Garner, suspected of selling untaxed cigarettes, using an illegal chokehold. "We're not gonna start fighting and pushing each other and breaking windows, right?" Garner's mother urged at a rally.
So far, the protesters' decision to respect private property rights has had zero effect. Garner's death was ruled a homicide, yet the cop remains at work and uncharged.
Also in New York, another unarmed 18-year-old, Ramarley Graham, was shot to death by an undercover narcotics officer who broke into his apartment without a warrant in 2012. Protesters adhered to the usual nonviolent tactics. As usual, results were nil. From The Los Angeles Times: "A judge threw out a manslaughter indictment against the officer who shot Graham on a technicality. A second grand jury failed to indict the officer, saying there was insufficient evidence to charge him. Graham's family and local lawmakers have called for the Justice Department to investigate."
I'm a white guy, so I don't have to worry about getting shot by cops if I'm in a car accident. As a black man, however, Manuel Loggins, Jr. wasn't so lucky. After Loggins wrecked his SUV, an Orange County sheriff's deputy shot him — he was unarmed — in front of his 9- and 14-year-old daughters because he had a "mean" expression. This was in 2012. Again, there were peaceful protests. As usual, the deputy was not charged.
This is how it always goes.
Ferguson's protesters include old-school nonviolent civil rights types as well as younger activists who are fighting back against the police in kind. At a meeting, The New York Timesreported, "clergy members despaired over the seemingly uncontrollable nature of the protest movement and the flare-ups of violence that older people in the group abhorred." The paper quoted an older man from East St. Louis: "These kids do not understand why the nonviolence movement is the best way to get done what we need to get done."
Given how quickly the young firebrands are getting results, the old folks are the ones who don't understand.
(Ted Rall, syndicated writer and cartoonist, is the author of "After We Kill You, We Will Welcome You Back As Honored Guests: Unembedded in Afghanistan," out Sept. 2. Subscribe to Ted Rall at Beacon.)
COPYRIGHT 2014 TED RALL, DISTRIBUTED BY CREATORS.COM
Posted by Cole Smithey on August 18, 2014 in Culture, Current Affairs, Politics | Permalink
Save to del.icio.us | Digg This
Tony Alva (1978)
Posted by Cole Smithey on August 18, 2014 in Sports | Permalink
Save to del.icio.us | Digg This